5 Tips on how to deal with post-lockdown travel anxiety
With vaccinations on the rise and countries across the world easing restrictions on travel, many of us are planning that long-awaited getaway. However, the pandemic is still far from over and there are still many uncertainties, so understandably, the prospect of an international trip can seem daunting.
Feeling stressed and anxious about travelling is completely normal, but there are a number of things you can do to help ease your fears. We've put together 5 tips on how to deal with post-lockdown travel anxiety.
Take small steps
Rather than jumping straight into a long haul trip filled with unknowns, to start with, try taking shorter breaks closer to home. A weekend by the coast, or perhaps, a short camping break in the countryside will help break your travel duck and get you used to the experience of travelling again.
Get insurance!
Travel insurance is important at the best of times, though a 2017 study found that over 20% of Brits regularly holidayed abroad without it. With all of the uncertainty caused by Covid-19, it's vital to purchase a comprehensive insurance package before you travel and in fact, a number of countries may only permit entry to those who have it. Knowing you are covered in the event of an emergency will give you peace of mind, and help ease any fears you may have.
Make copies
Make copies of all your travel documents, e.g passport, proof of vaccination/negative test result, travel insurance. You might also want to make physical copies of docs containing useful information such as the address of your accommodation and itineraries. It's also worth emailing yourself copies of all the documents as a contingency.

Adapt
Prior to the pandemic, your idea of fun may have been clubbing, attending music festivals, or sporting events. However, if you're feeling anxious, then avoiding crowded places where people will be in close proximity during your trip might be a good idea. From laid back activities like visiting museums and galleries to high octane ones such as bungee jumping, or cliff jumping, there are plenty of options to explore.

Choose the right travel companion
Choosing the right person or people to travel with has always been important, but it's even more so now. Make sure you choose people who you trust implicitly and who will listen and take your needs into account. Before you make your decision sit down with them and have a chat, find out what they want to get out of the trip and make sure that you're on the same page.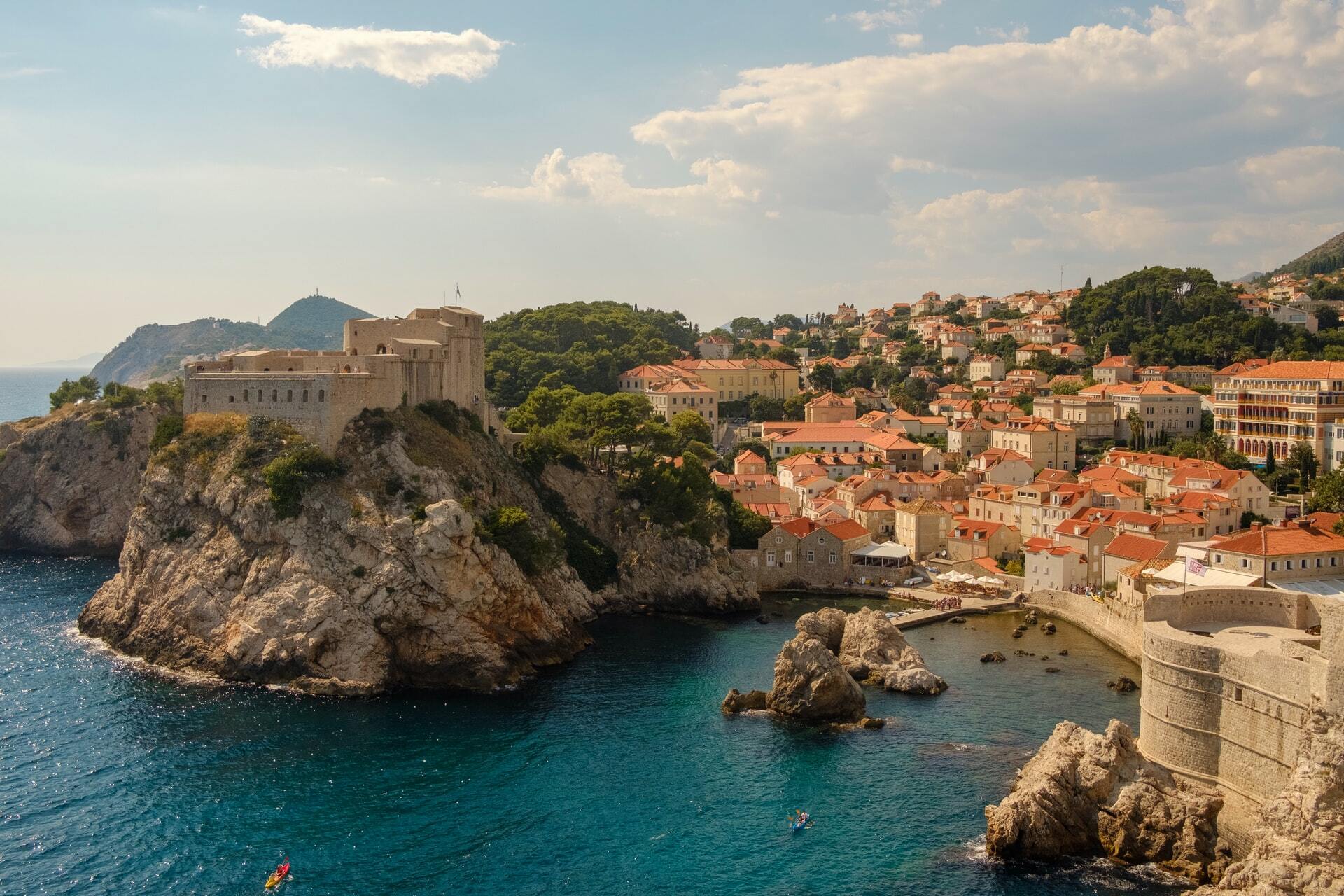 GO TO CROATIA
An intoxicating blend of stunning beaches, rugged coastal cliffs, paradisiacal islands, waterfalls, and some of the most picturesque towns and cities on the continent, Croatia could be the perfect destination for your next getaway.
Plan your Croatian getaway