The best European cities for snow
Whatever your age, seeing snowfall is a magical experience. It evokes a unique sense of wonderment, bringing out the inner-child in us all. For those willing to brave the cold and embrace winter, the continent is home to some truly picturesque cities that look even more spectacular when coated in a thick, white, carpet. Read on to discover The best European cities for snow.
Prague, Czech Republic
View this post on Instagram
With its winding cobbled streets, intricate bridges and stunning Gothic buildings, Prague is undoubtedly one of Europe's most beautiful cities, and during the winter months when it's often coated in a layer of snow, it is even more breathtaking.
On top of that, during this period, the Czech capital embraces the festive spirit; from late November till the beginning of January, it's home to some of Europe's best Christmas markets, along with a myriad of illuminations that further emphasize the incredible beauty of its unique architecture.
Innsbruck, Austria
View this post on Instagram
One of Austria's primary winter sports destinations, the Alpine city of Innsbruck is a favourite amongst ski and snowboard enthusiasts thanks to its array of pistes, state of the art facilities, and abundance of winter snow, and it also boasts the country's only artificial ice bobsleigh run.
The city is also renowned for its beautiful architecture, from gothic churches and grand baroque townhouses to more recent additions such as the quartet of Railway stations designed by award-winning architect Zaha Hadid, and set against the snow-carpeted Nordkette Mountains in the heart of the Austrian Alps, makes for a truly beautiful setting!
Copenhagen, Denmark
View this post on Instagram
When it comes to gastronomy and design, few cities on earth match Denmark's, uber-cool capital!
The weather may be frosty and the days short, but for those willing to brave the cold there is no better time to visit the city than the height of winter when snowfall is common, and 'Hygge' culture (an enigmatic Danish concept associated with cosiness and a general feeling of contentment and wellbeing) comes to the fore.
Whether enjoying a hot brew at one of its many speciality coffee shops, a delicious meal at one of its array of excellent restaurants, strolling along snow-covered cobbled streets marvelling at the blend of contemporary and traditional architectural gems, or enjoying the Christmas markets at Tivoli Gardens: Copenhagen and Winter are a perfect pairing!
Tallin, Estonia
View this post on Instagram
One of Europe's best, under-the-radar cities, Estonia's charming capital is rich in history, culture and fairytale charm, home to a walled old town, the entirety of which is a UNESCO World Heritage Site, and numerous world-class galleries and museums, including the Kumu Museum (one of the largest art museums in Northern Europe.
Thanks to its northerly location, Tallinn is a decent bet if you're in search of snow, and with its excellent Christmas markets, cosy taverns and eateries, and reasonable prices, it's a perfect destination for a winter getaway.
Vienna, Austria
View this post on Instagram
Austria's elegant capital is one of Europe's most picturesque cities, no more so during winter, when it is often coated in a blanket of snow, and its grand cathedrals and palaces are illuminated by a mosaic of glittering lights.

Enjoy a hot chocolate and some local treats in a traditional Vienesse coffee-house; skate at one of the open-air ice rinks; browse handcrafted gifts at a Christmas market or take in a festive concert, or an opera, the possibilities are truly endless!
Stockholm, Sweden
View this post on Instagram
Picturesque cobbled streets and waterways lined with beautiful historic landmarks, world-class museums and galleries, bars, eateries, and a glittering array of shops and boutiques: Sweden's capital is undoubtedly one of the most beautiful and culturally-rich cities on the continent!
Stockholm has plenty on offer during the winter months, from festive markets to ski slopes (both real and artificial), open-air ice rinks and of course, saunas, where you can escape the frosty temperatures!
Rovaniemi, Finland
View this post on Instagram
Thanks to its location in the arctic circle, Rovaniemi, the capital of Finnish Lapland is a safe bet if you're in search of winter snow! One of the most beautiful and untouched places on the continent, this winter wonderland is full of beautiful snow-covered landscapes, and unique wildlife and offers the opportunity to try unique activities such as ice-fishing or dog sledging. On top of that, it's also the 'official' home of Santa Claus, and a great place to see the Northern Lights!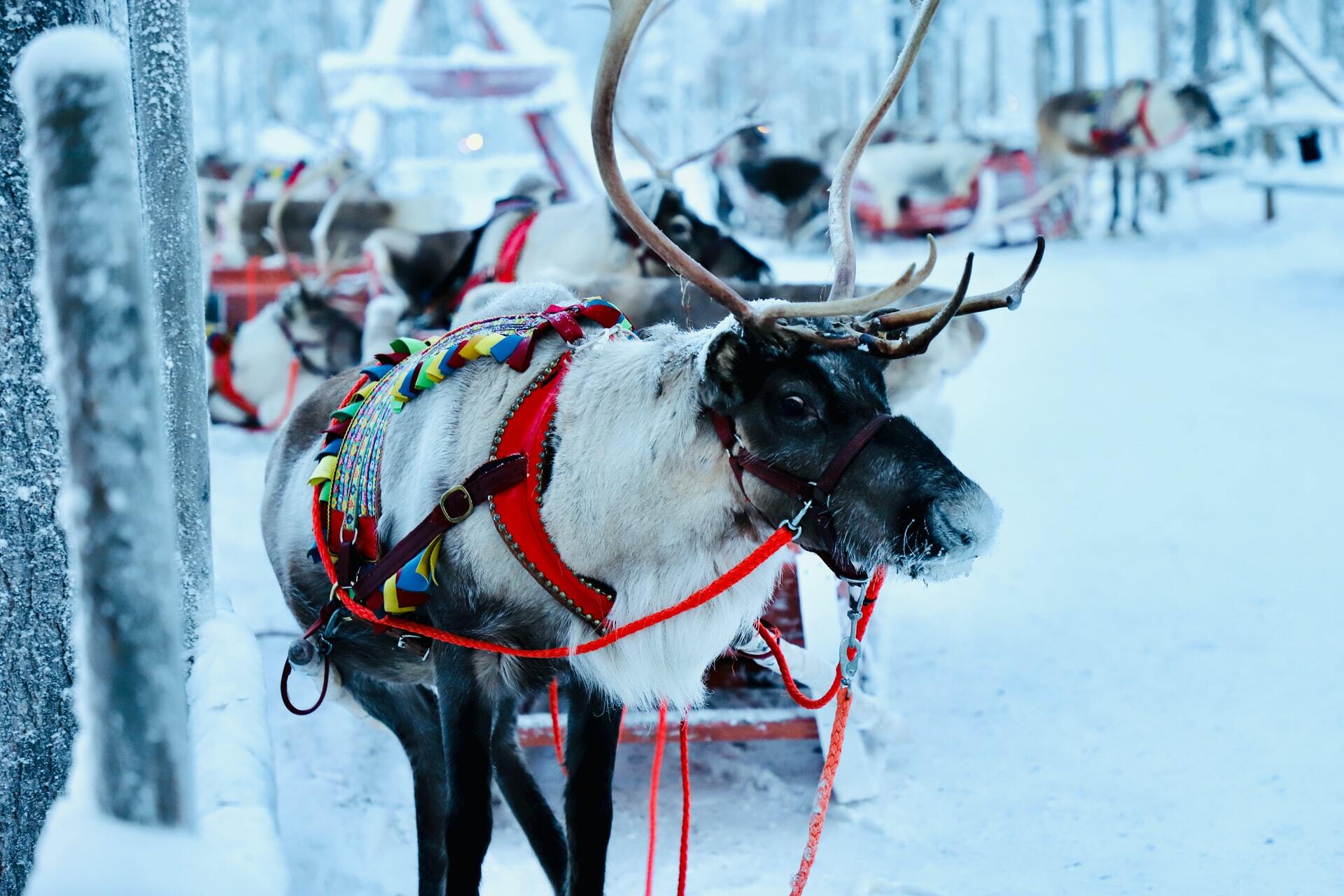 VISIT LAPLAND
Lapland: one of the most untouched and wild regions in Europe, this winter wonderland is home to beautiful snow-covered landscapes, wonderful wildlife, endless adventure opportunities, and, the hometown of Santa Claus!⁠
PLAN YOUR LAPLAND ADVENTURE