10 Best Places To Visit In February
Whilst the U.K braces its glove-covered fingers through the coldest weeks of winter, the rest of the world offers even more of a temptation than most times of the year. Some want to use the winter season to hit some fine white powder in the Alps, others might be in desperate need of some vitamin D and vitamin SEA.
Here are our 10 Best Places To Visit In February:
1) Maldives
View this post on Instagram
Southwest of Sri-Lanka and India, approx 1000km of the continent of Asia lies the sovereign state of the Maldives. The smallest Asian country by land delivers perhaps the most spectacular array of pristine beaches, ethereal corals and uncrowded resorts the world over. Thanks to it having the lowest altitude of any country on Earth, the temperature is hot year-round. Nowhere else can boast the privacy and barefoot splendour in equal measures quite like here.
2) Paris, France
View this post on Instagram
The world's most romantic city is the only place to go for those looking to make the most out of valentine's day. Paris is the capital of France, but more than that, it's an amazing destination full of tourist opportunities. It's home to some incredible architecture, including the Eiffel Tower, the Louvre, and the Arc De Triomphe. The temperature is a balmy 8-9 degrees on average but with a suave French coat and your partner's hand holding to warm you up, there's a charm to the moody mild weather in Paris.
3) French Alps
View this post on Instagram
Whilst some people see snow and think of snowmen, or coiling up on the sofa with a hot chocolate, others see an opportunity for thrills. The French Alps are an awesome ski destination year-round but are especially inviting in February. Some of the world's most iconic runs can be found here such as Courchevel, Chamonix, Alpe d'Huez and The Three Valleys. If you've never been skiing before then you couldn't pick a better place to learn the ropes and hit the slopes.
4) Singapore
View this post on Instagram
Singapore has been a nation slowly crafted it's own unique identity within South East Asia since it's inception a little over 50 years ago. The fusion of cultural and culinary traditions from mainland China, South India and Malaysia make it a true (melting) hot pot of nations. The infinity pool at the Marina Bay Sands is the most famous and perhaps the most scenic pool photo in the world and the Formula 1 circuit through the Singaporean streets at night is a unique and spectacular event for gearheads.
5) Algarve, Portugal
View this post on Instagram
From grand, pastel-hued cities and charming whitewashed villages, to stunning, verdant valleys and postcard-perfect beaches, Portugal is a truly beautiful country, with a rich cultural heritage and a long illustrious history that belies its diminutive size. Portugal's southernmost region boasts myriad fantastic beaches, rugged coastal cliffs and caves, and an array of towns and villages, home to a wealth of bars, eateries, hotels, resorts and golf courses.
While it's Summer season is when it is most busy, the winter months offer some of the best weather in all of Europe for the time of year, averaging around 19 degrees in February, and with the reduced number of tourists, it's also a more peaceful destination in February.
6) Sri Lanka
View this post on Instagram
Teeming with serene tea estates and wholesome food, "The Pearl Of The Indian Ocean'' is a must-visit. Its beaches are criminally underrated and provide a welcome dichotomy between bustling dense bazaars and city streets and white sand coastline to seek refuge in. It's famously cheap meaning once you've paid for your tickets, you can expect your money to go a very long way on arrival with £5 being enough for an entire day's worth of delicious food.
7) Costa Rica
View this post on Instagram
Central America's popularity has been steadily increasing for some time. Whilst some destinations have become oversaturated, and more akin to a pantomime of a place that once stood than a destination in its own right, Central America retains all of the cultural roots and peaceful stretches of the jungle that made it appealing in the first place. Costa Rica has stretches of absolutely staggering rainforest, and with expert guides, you can float down jungle ravines on rafts and snack on fresh fruits from the canopy above.
Discover Costa Rica
At the forefront of eco and adventure tourism, Costa Rica is one of the world's most beautiful and biodiverse countries. Glide by boat, and kayak through the waterways of Tortuguero and tread through a handful of the world's most eco-conscious national parks! This is the ultimate 11 days of discovery in Costa Rica.
Visit Costa Rica
8) Australia
View this post on Instagram
Australia is a destination with landmarks and wildlife as distinct as the bellow of a didgeridoo. There's heavenly beaches, impressive cities, rainforests and of course, it's famously home to the 'outback. For scuba diving enthusiasts the Great Barrier Reef has to be near the top of your personal Bookitlist and with dozens of iconic sites such as Ulhuru (Ayers Rock), The Sydney Opera House and Fraser Island, you'll be able to find something right up your street 'down under'. Besides Who doesn't want to sunbathe and indulge in a spot of BBQ in February when the UK is usually baltic?
9) Rio De Janeiro, Brazil
View this post on Instagram
Rio De Janeiro is a spectacular city like no other, but the arrival of the Rio Carnival takes it from a unique city to an out of this world festival. "The Greatest Show On Earth" is a colourful explosion of Latin music and bombastic costumes culminating in the parade through the SambaDrome.
The soulful spirit of Rio De Janeiro is every bit as warm and welcoming as the Brazilian sun and with cliffs, mountains, lakes, beaches and one of the 7 new world wonders on display, it's a dazzling bouquet of adventure to dive into.
10) New Orleans, USA
View this post on Instagram
The entire popular music scene of the modern era is underpinned by a roots and blues movement that was started in the Deep South of America, and nowhere encapsulates the spirit and swagger of those roots like New Orleans. Mardi Gras has become a worldwide phenomenon. Every February The French Quarter explodes into a street party unlike any other the day before Ash Wednesday. The blues roots than run through its veins bleed from a cacophony of brass instruments during the festivities and cobbled French colonial streets are converted into quaint dance floors full of care-free dancing and bead exchanging.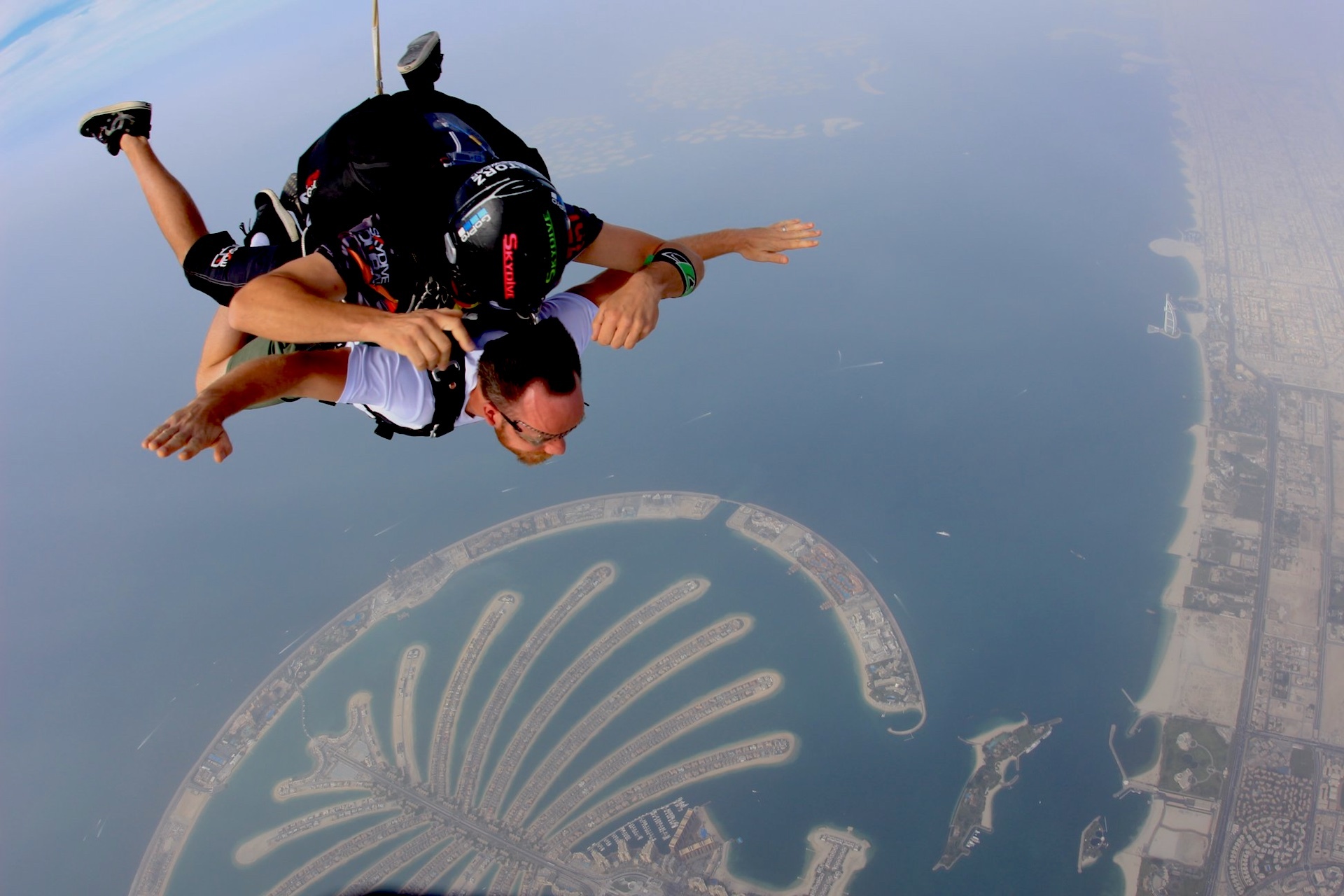 Create Your Online Bookitlist & Get £100 Off Your First Holiday
Join the Bookitlist community and take advantage of cashback rewards, free customisation of itineraries and trips and a £100 discount on your first holiday!
Make Your Bookitlist